Welcome to Northwood, Isle of Wight …
....

YOUR CHURCH NEEDS YOU!
Northwood Church is in need of
a new heating system.
Please see how you can help …
~
.
.
~
Please Like and Share
this website on Facebook
so that the news items and events
which we advertise
are seen by as many people as possible.
.
.
~
.
Northwood Village Hall is available to hire

See contact details on the Northwood W.I. Page
.
This is a community website so we would like to hear from you.
If you have any local news or events you would like published on the website or have any comments concerning the Northwood Village website then please send them to us by emailing admin@northwoodvillage.org.uk .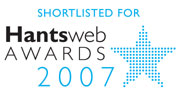 CALOR Village of the Year
County Winners Isle of Wight
ICT Winner.